WRAP WITH VITAMIN D and IRON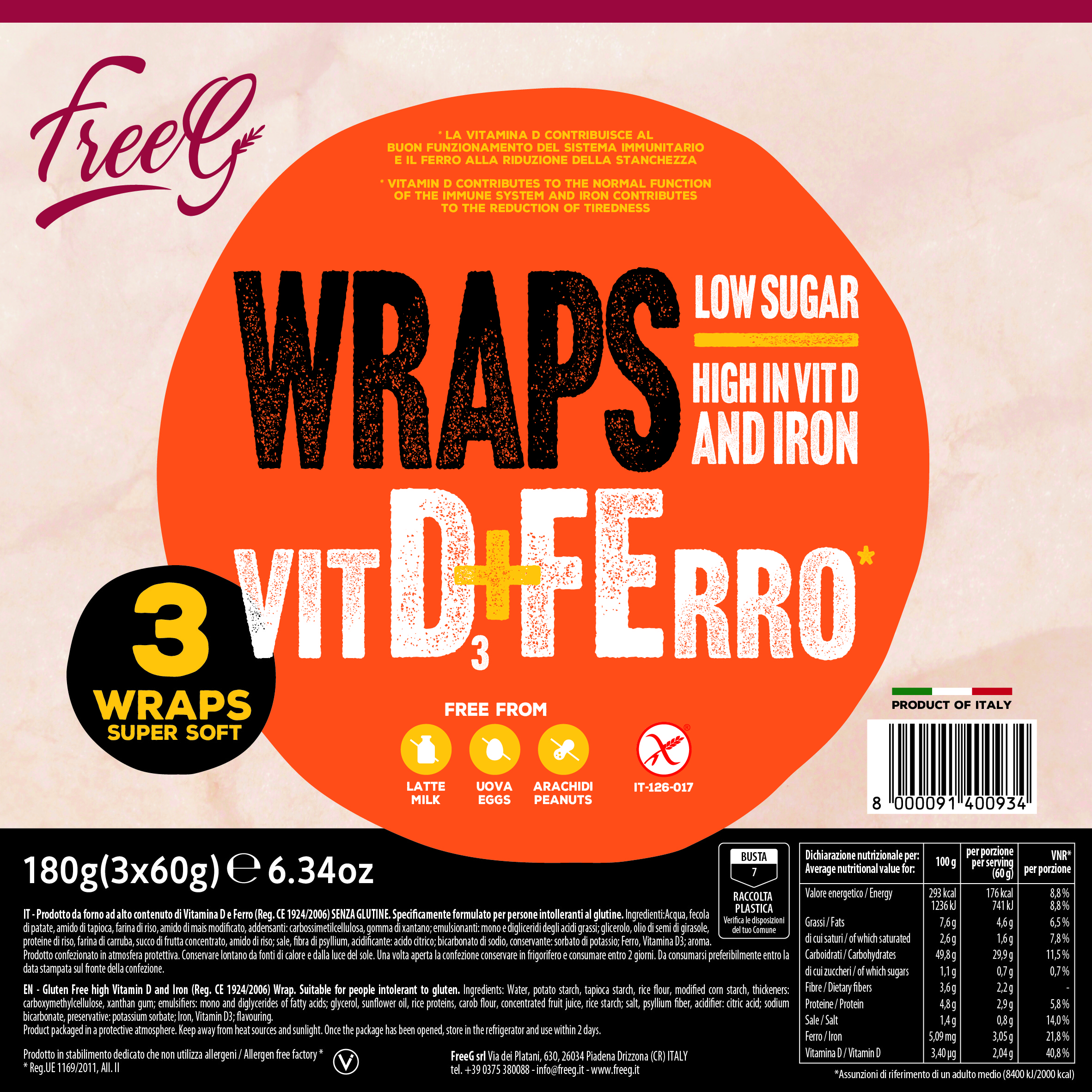 Product Description
WRAP TORTILLA – Gluten free pre-cooked baked good, suitable for people intolerant to gluten.
Ingredients
Water, potato starch, tapioca starch, rice flour, modified corn starch, thickeners: carboxymethylcellulose, xanthan gum; emulsifiers: mono and diglycerides of fatty acids, glycerol, sunflower oil, rice proteins, carob flour, concentrated fruit juice, rice starch; salt, psyllium fiber, acidifier: citric acid; sodium bicarbonate, preservative: potassium sorbate; Iron, Vitamin D3; flavouring.
Product packaged in a protective atmosphere. Keep away from heat sources and sunlight. Once the package has been opened, store in the refrigerator and use within 2 days. 
Cooking
Heat a few seconds on both sides in a hot pan, fill to taste and serve.