Wrap Tortilla
Rich in fiber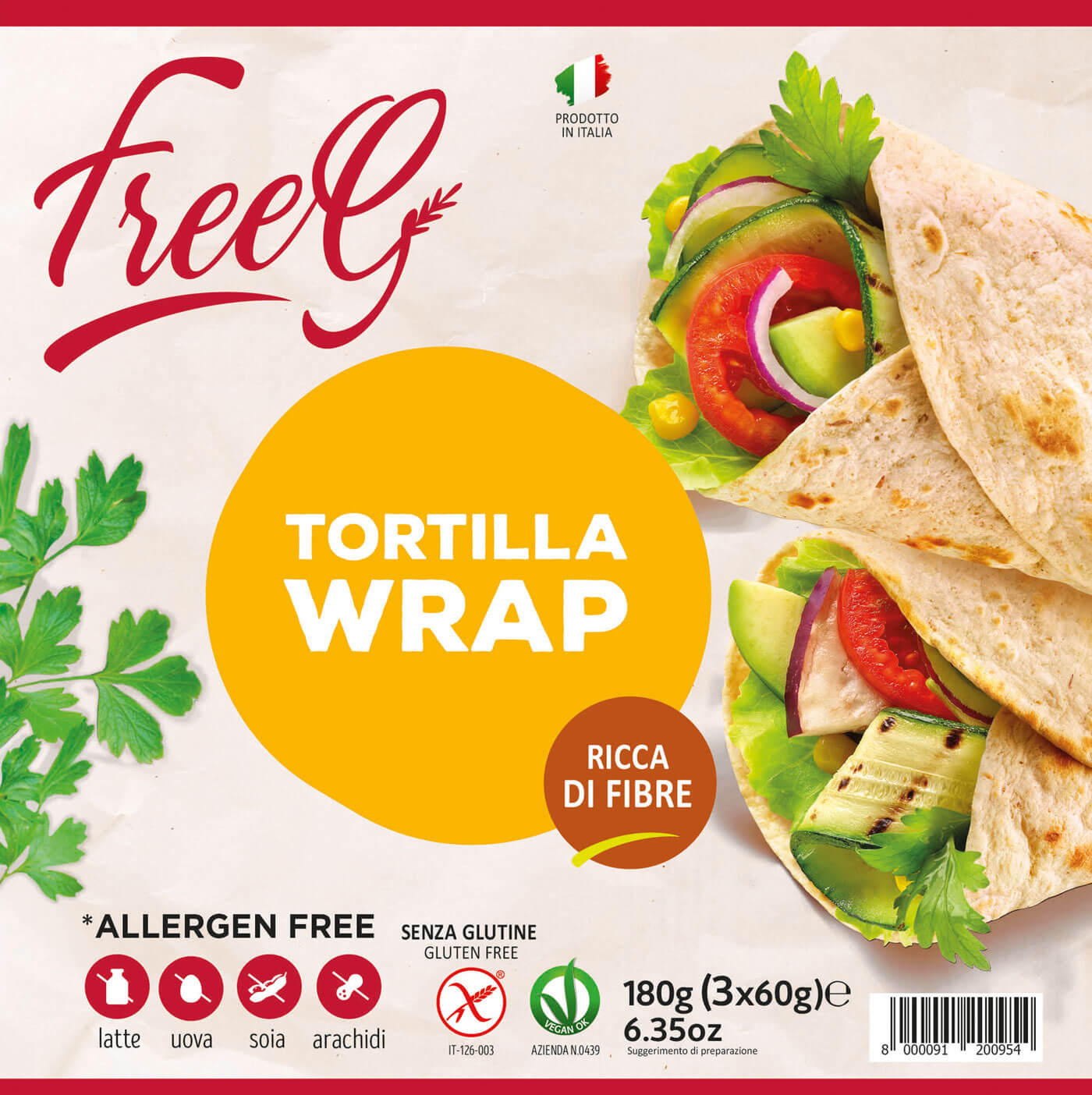 Ingredients
Water, corn starch, mixed flours 10% (rice, corn, pea, millet, wholeflaxseed meal), vegetal fibres (potato, guar, beet, pea, psyllium, citrus), potato starch, sunflower oil, emulsifiers: mono and diglycerides of fatty acids, carboxymethylcellulose, glycerol; humectant: concentrated fruit juice, rice starch; salt, tapioca starch, raising agent (disodium diphosphate, sodium acid carbonate), guar gum, xantan gum, sunflower lecithin, preservative: potassium sorbate; acidifying: citric acid; flavouring.
Packaged in a protective atmosphere. Store dry and away from direct sunlight. After opening reseal and keep refrigerated, use within 2 days.
Product Description
WRAP TORTILLA – Gluten free baked good, suitable for people intolerant to gluten.
Cooking
Heat in a frying pan very hot. Garnish as desired and heat it for few seconds and serve.