HIGH PROTEIN WRAP
With 24% of protein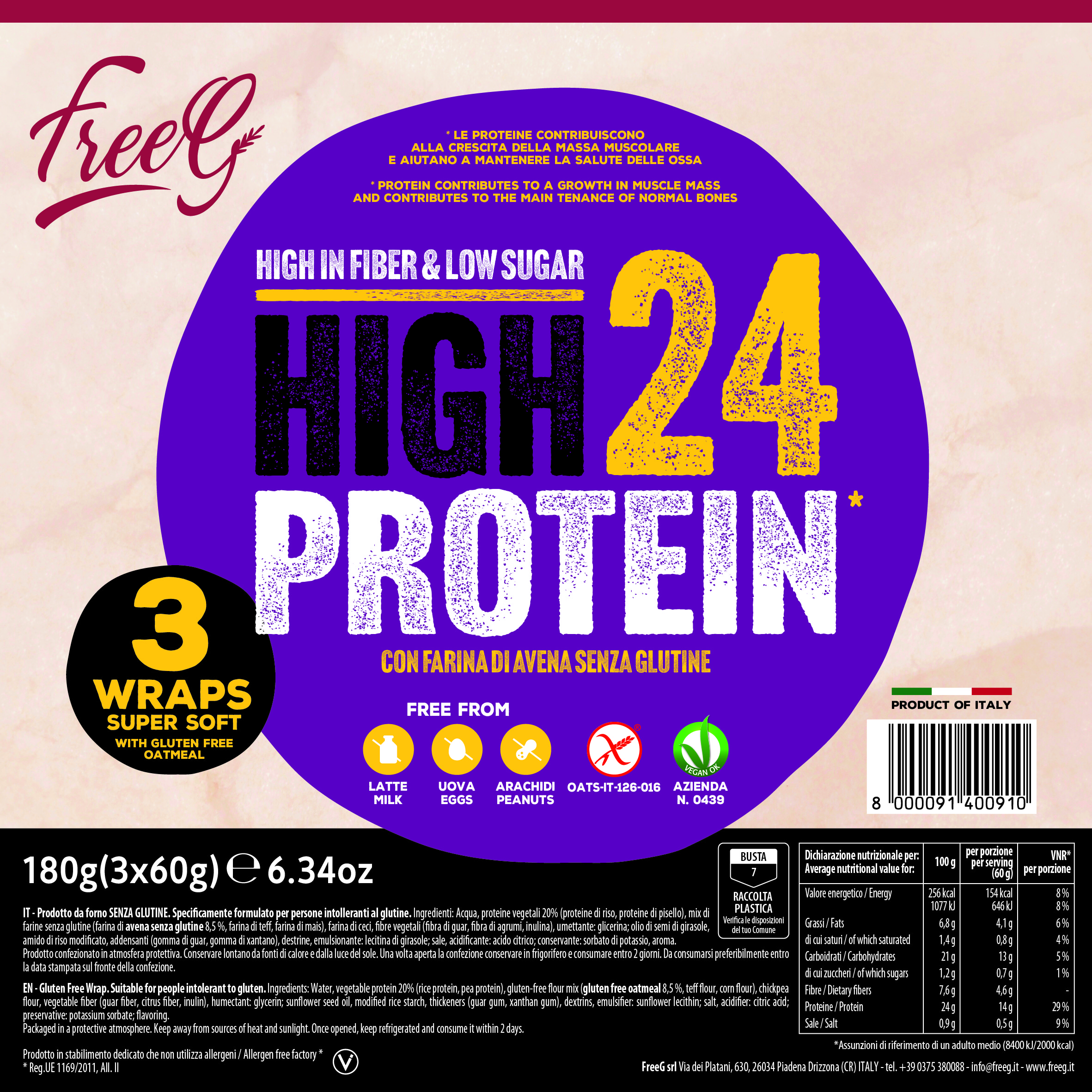 Product Description
WRAP TORTILLA – Gluten free pre-cooked baked good, suitable for people intolerant to gluten.
Ingredients
Water, vegetable protein 20% (rice protein, pea protein), gluten-free flour mix (gluten free oatmeal 8,5%, teff flour, corn flour), chickpea flour, vegetable fiber (guar fiber, citrus fiber, inulin), humectant: glycerin; sunflower seed oil, modified rice starch, thickeners (guar gum, xanthan gum), dextrins, emulsifier: sunflower lecithin; salt, acidifier: citric acid; preservative: potassium sorbate; flavoring.
Packaged in a protective atmosphere. Keep away from sources of heat and sunlight. Once opened, keep refrigerated and consume it within 2 days.
COOKING
Heat in a frying pan very hot. Garnish as desidered and heat it for few seconds and serve.