PIADINA 
With extravirgin oil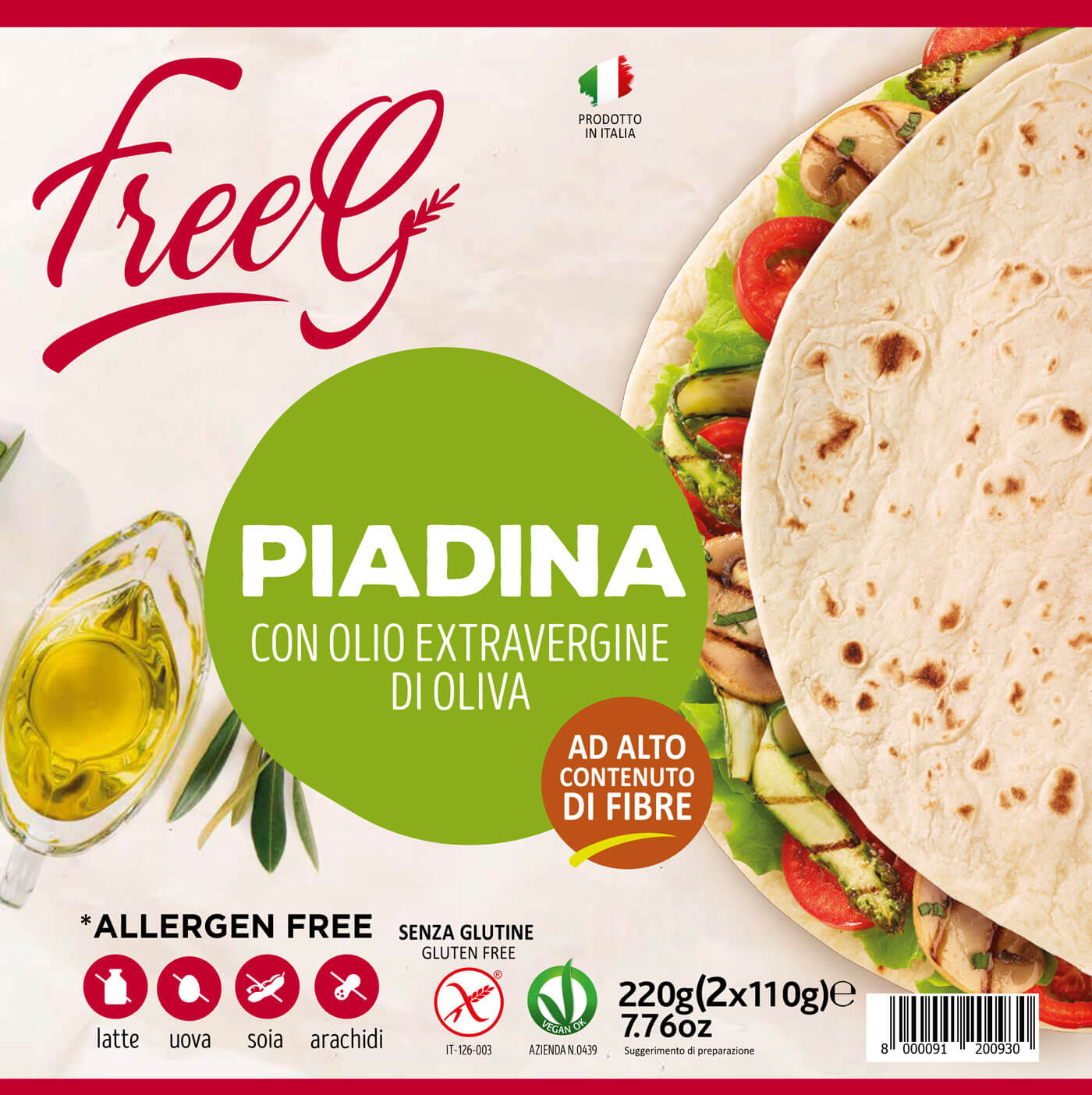 PRODUCT DESCRIPTION
PIADINA – 
Gluten free pre-cooked baked good, suitable for people intolerant to gluten.
IngredientS
Water, corn starch, flour mix (rice, corn, buckwheat), extra virgin olive oil 6%, potato starch, humectant: glycerol; vegetal fibers, salt, raising agent
(disodium diphoshate, sodium acid carbonate), emulsifier: carboxymethylcellulose, sunflower lecithin; chickpeas flour, guar gum, xanthan gum, rice vinegar, preservatives: potassium sorbate; acidifing: tartaric acid; flavouring.
Packaged in a protective atmosphere. Keep refrigerated (max +2/+6°C) once opening, consume it within 2 days.
COOKING
Heat in a frying pan very hot. Garnish as desired and heat it for few seconds and serve.