Base Per Pizza
Cotta Su Pietra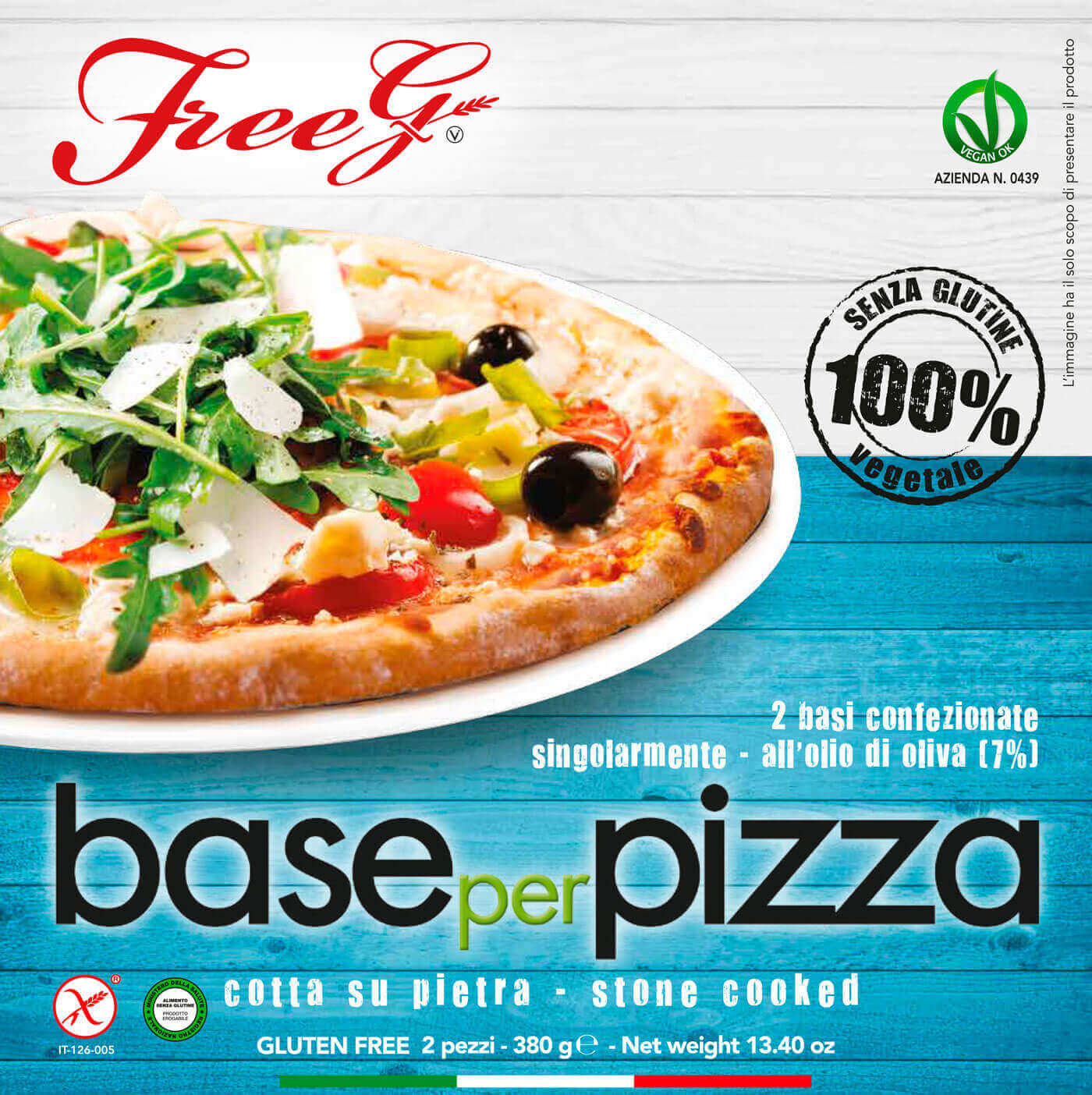 Ingredients
Gluten-free product with olive oil (7%). Suitable for people intolerant to gluten.
Ingredients: water, maize starch, olive oil 7%, rice flour, potato starch, tapioca starch, ground pulses (pea), vegetable fibre, millet flour, linseed flour, sugar, modified starch, yeast, thickener: hydroxypropyl methyl cellulose, salt, flavourings, leavening preparation (raising agents: disodium diphosphate, sodium hydrogen carbonate; maize starch), preservatives: potassium sorbate.
Product description
Packaged in a protective atmosphere. Store in a cool dry place. Once opened keep refrigerated and use within 2-3 days.
Cooking
Preheat the oven to 180°C, prepare the topping on the product as desidered and put it in the oven. Put a glass of water in the oven to create the proper moisture conditions, bake for 15/18 minutes and serve.